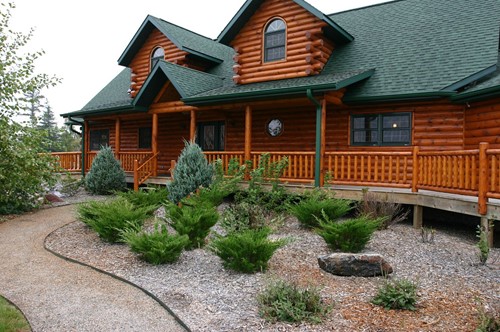 When planning renovations and upgrades around your home, knowing what kind of projects produce a decent return on investment (ROI) can be helpful. This is especially true if you plan on selling your home down the road.
So, what are the home improvements with the greatest returns on investment? There are a few to consider!
Exterior Landscaping
Curb appeal is huge when it comes to selling a home, so improvements to your curb appeal and landscaping will yield a significant return. From mulching to adding low-maintenance plants and shrubs, a little landscaping can go a long way.
Bathroom Remodeling
Got a bathroom that's looking a little worse for wear? Then spending the money on a remodel can pay off big time. The exact ROI can vary depending on whether you opt for a standard remodel or something a little more upscale. However, a midrange bathroom remodel that includes such things as new flooring, new vanities, shower re-tiling and similar upgrades can yield a 70% return on your investment. And of course, you'll be able to enjoy the benefits of a renovated bathroom in the meantime.
Deck or Patio Addition
Adding some outdoor living space as a deck or patio is another way to improve your home while adding to its resale value. Not sure whether to construct a deck or patio on your property? Decks require more money up-front to build but will have a higher ROI later on. Meanwhile, a basic concrete patio is less expensive to install but will also yield a lower ROI.
Ultimately, whether to add a deck or patio will depend on your budget and design preferences. No matter which you select, you'll be adding resale value to your property.
These are just a few home improvement projects that can yield the best ROI. From landscaping and outdoor living spaces to interior renovations, tackling any of these upgrades will add value to your home and make it a more enjoyable space for you in the meantime.